K-9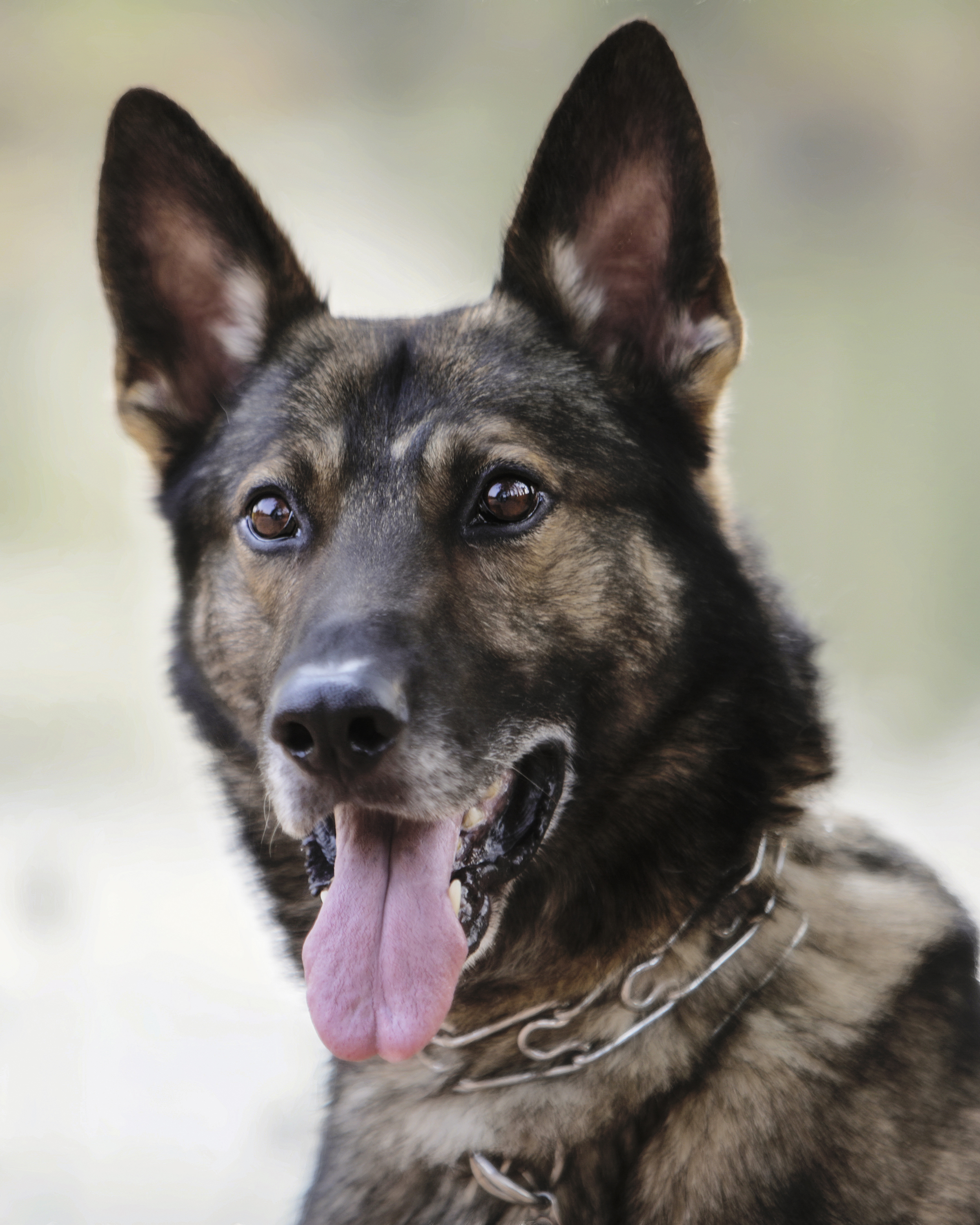 The prompt and proper utilization of a trained canine team has proven to be a valuable use of a unique resource in law enforcement. When properly used, a canine team greatly enhances the degree of safety to citizens, enhances individual officer safety, significantly increases the likelihood of a suspect's apprehension, and dramatically reduces the time necessary to conduct searches.
Under the direction of the Operations Division Commander, the K9 Unit consists of one Sergeant designated as the Canine Unit Supervisor, two canine teams of one Police Officer, and one canine police service dog.
The police service dog is assigned to the handler and the dog lives at the handler's home. The handler is responsible for feeding, grooming, and taking care of the dog, both on and off duty. The patrol vehicles that are assigned to the handlers are specially equipped to allow a comfortable and secure area for the dog to ride in during patrol. There is water and a climate control device inside the vehicle to make sure the dog is protected from the environment. The K9 teams often demonstrate their abilities and special skills to schools and other public organizations. Once a police service dog is taken out of active service because of age or medical problems, it is usually retained by its handler where it continues to be a member of the handler's family.
Officer Shawn Willey is our K-9 handler for "Jupp," our purebred German Shepherd who has been in service since 2015. This team is available to any requesting agency to locate missing or lost persons as well as evading criminal fugitives.
If individuals or organizations would like to make a monetary or equipment donation to our K9 Unit, SHIELD, or CADET programs, you may make out a check to PPOA and specify what program you would like the donation to be given. These generous donations help these special units with equipment and training needs throughout the year.
Placerville Police Department
PPOA Donation
730 Main St.
Placerville, CA 95667