The Placerville Police Department and the City of Placerville is now utilizing the Rave Alert system to notify the community in the event of an emergency.  The emergency notifications can be used in cases of wildfires, chemical spills, evacuations, lockdowns, or urgent law enforcement operations.  The notifications can be received by telephone, cell phone, text message, email, social media, and app.
To create a new account and sign up to start receiving emergency notifications or if you are an existing user and want to edit your account, click or scan the QR code below.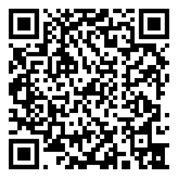 If you currently receive El Dorado County Emergency Alerts, simply log in, go to settings, and opt-in for messages from the City of Placerville.
GET THE Smart911 APP
This system also offers App notifications via Rave's Smart 911 app. You will receive App notifications if you are in an affected area, even if that area is not your registered address. We also encourage new registration with Smart911 as a better way to update your profile and notification options.