Operations Commander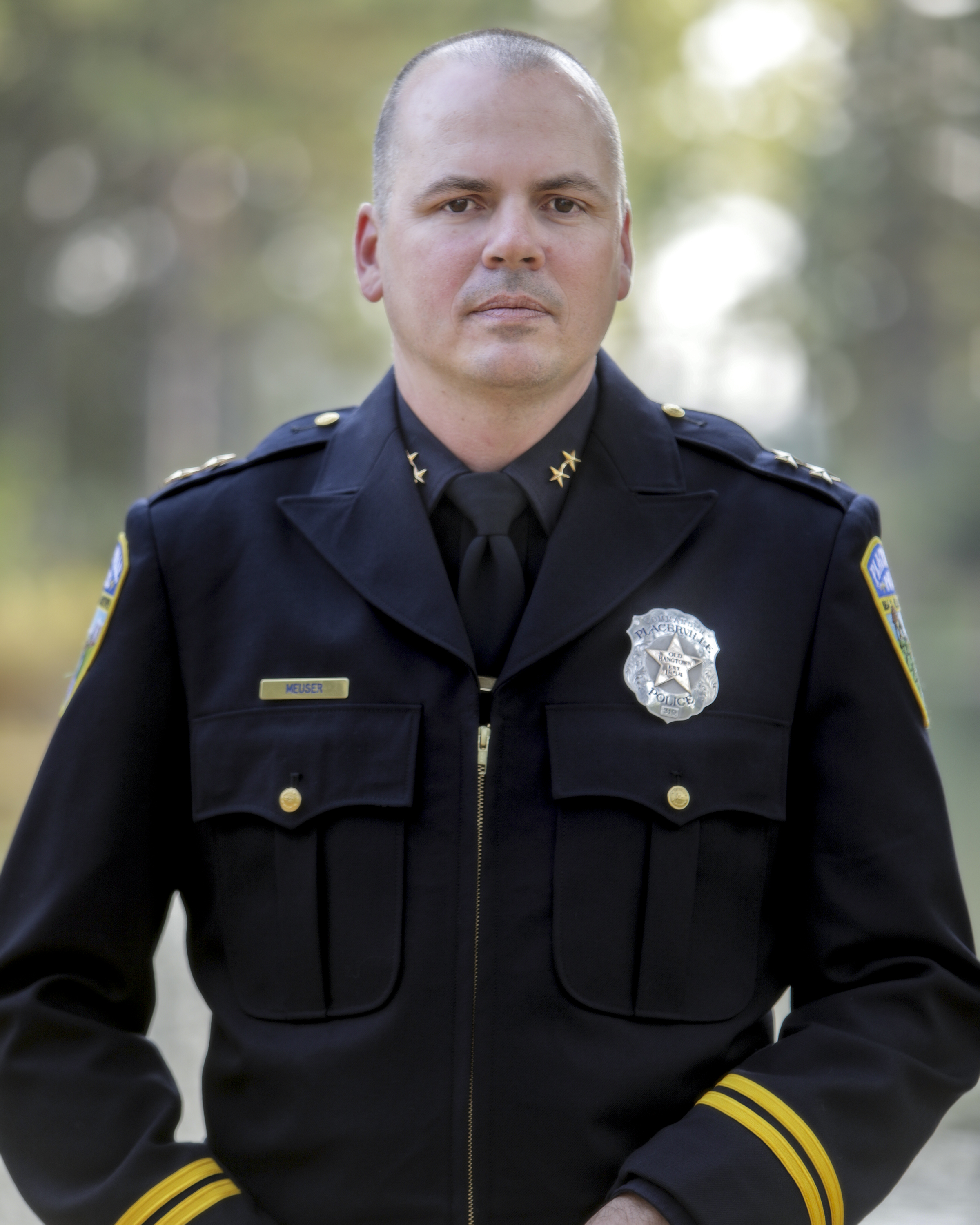 The Operations Division is the largest division within the Placerville Police Department and is led by Commander John Meuser with the support of four (4) Sergeants, often referred to as Watch Commanders.
Commander Meuser was born and raised in Placerville and is proud to serve the community he grew up in. John attended the police academy at The College of the Redwoods in Eureka Ca. prior to joining the Placerville Police Department in 1997. Prior to being promoted to Sergeant, John served as a Patrol Officer and a Detective in Investigations.
In 2020, John was promoted to Police Commander and currently oversees the operations division which includes, Patrol, a School Resource Officer, and Reserve Officers.