Planning Division -Fees, Application and Processes
The Planning Division's Fee Schedule, general application form, and project-specific applications and processes information may be found below. Please consult with a Planner to determine which forms may be required for your project. Some PDF files may not display properly when viewed in a browser window; please download the file before printing.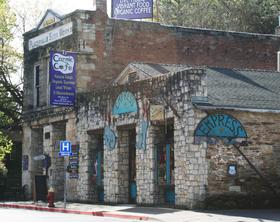 Fees as applicable for each file type: Planning Division Fee Schedule
Many of the applications below require separate fees from the City Engineering Division and/or the El Dorado County Fire Protection District in order to be processed. You may contact the Engineering Division at (530) 642-5250 or County Fire at (530) 644-9630 for more information.
Planning Application Processes
An appointment must be made with the Planning and Engineering Divisions to submit all project applications.  Appointments may be requested Monday through Thursday.  Please call (530) 642-5252 to request an appointment.
---
Development Services Department , Planning Division
City Hall, Second Floor
3101 Center Street
Placerville, CA 95667

For general inquiries, to request an appointment : (530) 642-5252 Fax: (530) 295-2510
email: pv.planning@gmail.com
---