Development Services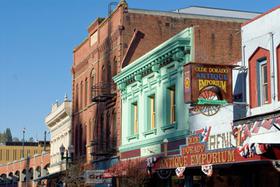 Office Hours
Monday-Friday (except for Holidays)
Planning :
Counter hours – 8:00 am – 10:00 am ;
Appointments Only – 10:00 – 11:30 am;
Limited General Services – 1:00 pm – 5:00 pm
Building :
Permit issuance and Plan submittal – 8:00 am – 10:00 am
(we will not issue permits or take in plan checks outside of this time frame unless it is an emergency or you have set up an appointment)
Appointments Only – 10:00 – 11:30 am;
Limited General Services – 1:00 pm – 5:00 pm;
Inspections – 1:00 pm – 5:00 pm
Development Services Department Offices located at City Hall :
Second Floor – Building, Code Compliance and Planning – (530) 642-5252 / 5240 / 5241
Building/Code Compliance: pville.building@gmail.com Planning: pv.planning@gmail.com

Development Services Department Fee Schedule
Our Mission

We embrace a positive, adaptable, and common-sense approach to all development, engineering, and land planning endeavors. Through collaboration, we strive to achieve economic vitality, balanced growth, and environmental protection while preserving Placerville's historic identity.
---
The Development Services Department consists of the Planning Division, Building Division, Engineering Division, Water Reclamation Facility and Code Compliance. The Department's responsibilities include:
Planning :

Advance planning including administering the City's General Plan, Zoning Ordinance, and California Environmental Quality Act Guidelines; development review; public information; permit processing within the City; provides staff support to the City Council and the Planning Commission; and conducting public hearings on land use proposal.
Building :

Construction plan reviews, issuance of building permits and inspections.
Engineering :

To seek and obtain grant funding from numerous Federal and State agencies for community programs; issuance of Encroachment, Transportation and Water / Sewer / Irrigation Meter Permits; address / street name changes; pavement management; Capital Improvement Projects; Hangtown Creek Water Reclamation Facility management.
Water Reclamation Facility :

The Hangtown Creek Water Reclamation Facility provides sewer treatment to over 3,500 residential and commercial accounts. Our mission is to protect public health and the environment by providing state of the industry wastewater treatment services.
---
Development Services Department
3101 Center Street
Placerville, CA 95667
(530) 642-5252/5240