Development Services Announcements / Notices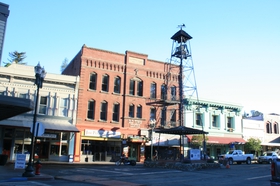 NEWS !
Traffic Impact Mitigation Fee - effective March 25, 2017
IMPORTANT LINKS :
Public Notices: Click here
Current, Pending and Approved Projects: Click here
Development Services: Customer Service Survey
Building Division: Online Request for Inspections
---
Information from Development Services
The Development Services Offices will be closed on January 16th .
Notice of Proposed Tax Credit Subsidies - Hampton Inn and Suites Hotel Project
In accordance with Government Code Section 53083, the City Council will consider Transient Occupancy Tax Credits based on the following information: Click here .
---