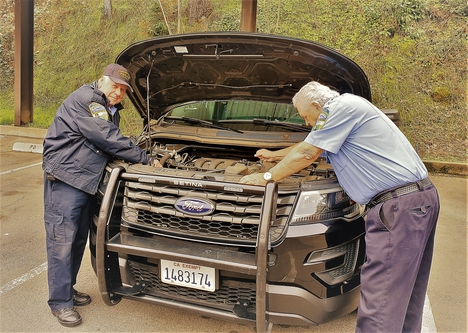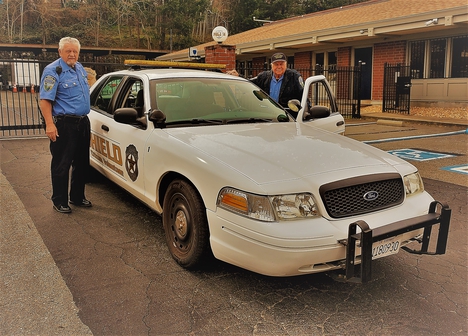 The Placerville Police Department's volunteer force, SHIELD (Specialized Help In Enforcement Like Duties) is an essential part of the police department.  Volunteers help with daily activities such as records assistance, vehicle maintenance, special events, and other community involvement.
The SHIELD volunteers also provide Vacation House Checks. Click here for the vacation house check form. Once you have filled out the form, bring it to the front counter at the police department to start the process. You may also email the form to    ppdrecords@cityofplacerville.org    as an attachment.
If you are interested in volunteering with the Placerville Police Department, click below for the application.  SHIELD volunteers will be required to pass an entry-level background check and complete a citizen's academy within one year of appointment.  The volunteer will be assigned to another "mentor" volunteer and receive on-the-job training.
If you are interested in becoming a volunteer or have additional questions, contact Sergeant Andy Litzius, alitzius@cityofplacerville.org for more information.
If individuals or organizations would like to make a monetary or equipment donation to our K9 Unit, SHIELD, or CADET programs, you may make out a check to PPOA and specify what program you would like the donation to be given. These generous donations help these special units with equipment and training needs throughout the year. 
Placerville Police Department
 PPOA Donation
 730 Main St. 
 Placerville, CA 95667 
For more information check out the  Brochure.
If you are interested in becoming a SHIELD member, "  click here  " for an application.