PLACERVILLE POLICE DEPARTMENT CADET POST 999 
The Placerville Police Department Cadet program is a hands-on program open to young men and women who are at least 14 years old (have completed the eighth grade) or 15 years old but not yet 21 years old, interested in a career in law enforcement or a related field in the criminal justice system.
The Cadet Program offers young adults a personal awareness of the criminal justice system through training, practical experiences, and other activities. Additionally, the program promotes personal growth through character development, respect for the rule of law, physical fitness, good citizenship, and patriotism.
If individuals or organizations would like to make a monetary or equipment donation to our K9 Unit, SHIELD, or CADET programs, you may make out a check to PPOA and specify what program you would like the donation to be given. These generous donations help these special units with equipment and training needs throughout the year. 
Placerville Police Department
 PPOA Donation
 730 Main St. 
 Placerville, CA 95667 
For more information view the Cadet Program  brochure.
If you are interested in being a Police Cadet, " Click Here " for an application.
Recruitment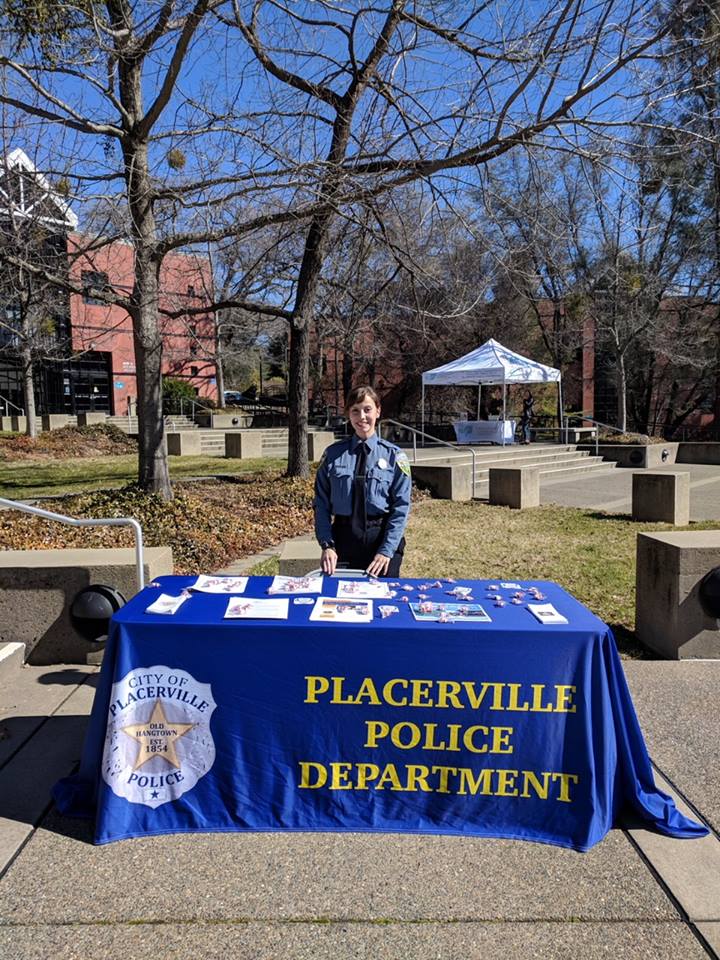 Training Day with Explorers