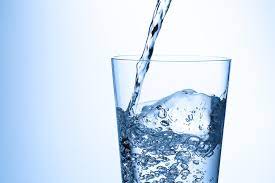 This is a message to all El Dorado Irrigation District customers assuring you all treated water remains safe to drink and meets or exceeds all regulatory standards.
As you are all aware, the District's service areas recently received significant rainfall over the recently burned Caldor Fire scar, which impacted up to 85% of the watersheds surrounding our source water diversions. Daily record rainfall rates across our region caused significant sediment loading (i.e., cloudiness) into our source water at both Jenkinson Lake (Sly Park) and Folsom Lake.
While the District's water treatment plants continue producing water that meets or exceeds all state and federal drinking water standards, they must work harder to filter any impurities until the clarity of our source water lakes improve. As a result, you may notice a temporary difference in taste and "earthy" or "musty" odors in our drinking water.
The District continuously monitors water produced at the treatment plants and throughout the distribution system for safety and water quality to ensure the best possible water enters your home or facility and that water always meets or exceeds applicable standards.  We are continuing to observe improvement in source water quality, however the timing when you may notice a return normal conditions will be dependent on each customer's ability to detect changes in taste and odor.
To learn more about where your water comes from and to review EID's annual water quality / consumer confidence report, please visit our website at www.EID.org/WaterQuality.
Consider following us on District social media accounts Facebook and Nextdoor for additional information and updates.
Thank you.
EID Customer Service