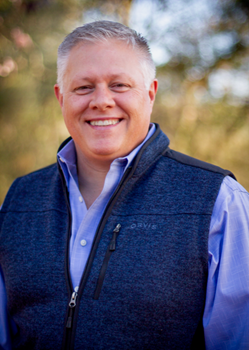 Dennis was sworn in December 11, 2018 end of term 2022
My heart is in Placerville.  I grew up here, attended most of my education here, and have raised my family here.  In fact, most of my family lives in Placerville and El Dorado County, including all 5 of our grandchildren. 
My business is Robinsons Pharmacy which opened on Main Street in 1932; I am only the third owner over the last 88 years.  When I was 17, I began sweeping the floors and doing the deliveries; eighteen years later, I purchased the business.  I remain grateful for the mentorship of the previous two owners who inspired in me a life of community service. 
Placerville runs through my blood. My family moved here in the 1950s, my wife's in the 1850s, and my passion for our community has led me to serve in many capacities over the last 30 years. I have served on the Planning Commission, Fire Board (chairman for 4 of 6 years), President of Placerville Downtown Association (2 separate terms), participated in hiring our City Manager, two separate Police Chiefs and one Fire Chief. Additionally, I have sat on countless committees ranging from revitalization to parking in our downtown business district. 
Outside of Placerville I have served as a national advisor to a group of 3200 independent pharmacies. Through the Vistage organization, I have sat on a CEO board of directors for 15 other businesses in our region. I am a member of Class XXII of American Leadership Forum (ALF), and I have served on an advisory board where I traveled to small and large towns across the United States consulting independent pharmacies in towns much like Placerville. 
I believe in our rich history and our capacity to grow as a community. We are not just an old dusty mining town; we are a thriving working community where we balance our history with our future.
I am not passionate about any one aspect of our community, I am passionate about it all. From our history to financial stability, from our three unique business districts to how we interact with the county that surrounds us. We have many challenges that face us, from homelessness to fixing our roads, from an aging infrastructure to affordable housing for our middle-income families. I see our small community as a complex puzzle of old and new ideas that together make up who we are, an amazing, engaged and beautiful place to live here in God's country. 
dthomas@cityofplacerville.org