Councilmember Acuna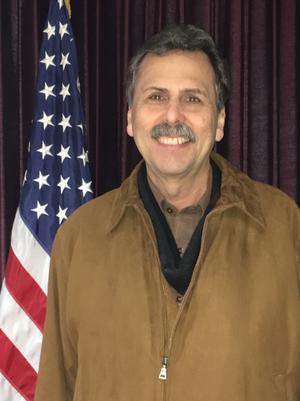 Mark Acuna has been a resident of El Dorado County since 1975. He completed a 40 year career with PG&E, with over 20 years as a Field Design Engineer and Project Manager in El Dorado County.
Mark is serving in his 12th year on the Placerville City Council which includes two terms as Mayor. He is currently a member of El Dorado County LAFCO and Vice-Chair of the El Dorado County Transit District Board. He has also served as Chair of the El Dorado County Transportation Commission. His earliest public service began with 9 years as a Placerville Planning Commissioner.
Mark has a long standing interest in history, industrial photography and antique collecting. He lives with his wife, Kandee. Mark is a long time member of the Gold Bug Park Development Committee, Sierra Wildlife Rescue and the El Dorado County Historical Society.
Contact Mark by email:Mark macuna@cityofplacerville.org or follow him on Facebook.