---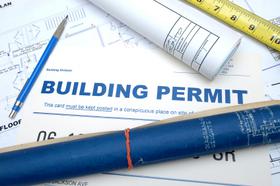 Construction Information:
Construction without a permit (As-built booklet)
Check list: As-Built Requirements; Structures Built Prior to Permitting
Sign Permit Submittal Requirements
Will I need a permit? You may find your answer on this page, if not call 530-642-5240 or email pville.building@gmail.com.
What does a site plan look like?
Single Family Dwelling Booklet (this is a guide and fee costs may vary due to Fee Schedule changes)
Accessory Dwelling Units (ADU)
Owner-Builder brochure and What is an Owner-Builder? (Only Owner occupied and Residential)
What is a Certificate of Occupancy? A certificate of occupancy is a document issued by a local government agency or building department certifying a building's compliance with applicable building codes and other laws, and indicating it to be in a condition suitable for occupancy.
What is an As-Built Certificate of Observable Compliance? An As-built certificate of observable compliance is issued when the inspector cannot inspect components of a structure or other work where it has been concealed by permanent construction and/or finish materials. This As-Built Certificate of Observable Compliance certifies that all observable construction components are in compliance with minimum requirements of the State of California Building Code (adopted by the City of Placerville) regulating building construction and use.
How to submit a permit application using our fillable permit forms:
Before filling out our application form(s), please verify that the job location is within the city limits by go to https://www.cityofplacerville.org/zoning-look-up-for-Street-Addresses and that the structure is not a manufacture dwelling unit (all permits related to work being performed on a manufactured dwelling must be permitted through the California Department of Housing and Community Development (HCD)).
Our Building Division forms are online and are fillable. Please complete the form(s), print and sign in the appropriate locations, provide the owner signed Carbon Monoxide/Smoke Alarm Declaration form, scan the form(s) and email them with all supporting documents to: pville.building@gmail.com. It is important to include the valuation of the project on the application and provide your City Business license number (contact Finance at: (530) 642-5223 to verify your license is up-to-date or fill out the license form and call the Finance number to submit your license application). Upon receiving the emailed application and documents, the fees will be calculated and that information emailed back to you (please allow us up to 24 hours to respond). Payments can be made by phone (530) 642-5240, using a credit or debit card and a copy of the receipt will be scanned and emailed back to you. Payments made by check will be sequestered for a 48 hour period. At issuance, the permit, receipt, and approved plans (if any) will be scanned and sent to you. The job copy(ies) will be taken to the site at the first inspection.
Documents to assist with your permit:
Projects that require a permit--Typical projects include, but are not limited to those listed on this document.
**Also visit "Will I need a permit?"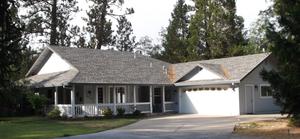 As Built requirements
Back Flow Policy and Procedures
Bathroom Remodel (examples of bathroom remodel plans and whole house floor plans).
Deck replacement new construction and Why Decks Fail.
Generator Installation
Kitchen Remodel (example of whole house floor plans)
Owner-Builder brochure and What is an Owner-Builder?
Single Family Dwelling Booklet
---
Development Services Department , Building Division
City Hall, Second Floor
3101 Center Street
Placerville, CA 95667

For general inquiries or to request an appointment during office hours: (530) 642-5240
To request an inspection 24 hours a day: (530) 642-5241
Updated 10/28/2021