Building Division - Construction Permit Information
---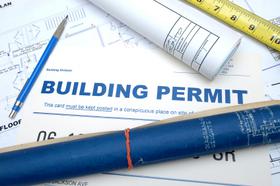 The City of Placerville's Construction Application form is required for all permits and plan check requests
(exception: Engineering's Encroachment and Transportation permit ).
Constructions Permit Forms Note: Do not use this form for Planning Applications .
Single Family Dwelling Booklet (this is a guide and fee costs may vary due to Fee Schedule changes)
Important :
If you are not the owner of the property, a licensed contractor or the designated agent of a licensed contractor:
you will be required to obtain the original signature of the property owner using the Owner/Builder Form or provide a copy of your lease showing you have been given permission to make alterations to the property in the owners name.

you will then be asked to provide identification, a copy of the owners identification and the Owner/Builder Form with the owner's signature.

you may be asked to provide proof of ownership by providing a copy of your grant deed.
Contractors only:
The Permit Application form, supporting documents and plans may be emailed, faxed or mailed to the Building Division.

A document fee will be added to the cost based on number of pages that need to be duplicated at the Building Division office.

Payment must be provided for the plan checking or permitting process to begin.

credit or debit card payments are accepted.

check may be mailed with the paper work (make sure you have current City business license - contact our Finance Department .)

applications will not be processed without payment of fees.
---
Development Services Department , Building Division
City Hall, Second Floor
3101 Center Street
Placerville, CA 95667

For general inquiries or to request an appointment during office hours: (530) 642-5240
To request an inspection 24 hours a day: (530) 642-5241
Fax: (530) 295-2510