---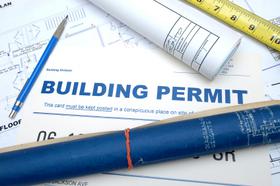 The City of Placerville's Construction Application form is required for all permits and plan check requests
(Contact the City Engineering Department concerning: grading, site improvement, encroachment permits).
Constructions Permit Forms Note: Do not use this form for Planning Applications .
Plan Submittal - Detailed information on Plan Submittals including electronic submittal options
Submittal Checklist for Plan Submittal
Plans and Permitting Information (helpful information for submitting for your project)
How to submit a permit application using our fillable permit forms:
Before filling out our application form(s), please verify that the job location is within the city limits by go to https://www.cityofplacerville.org/zoning-look-up-for-Street-Addresses and that the structure is not a manufacture dwelling unit (all permits related to work being performed on a manufactured dwelling must be permitted through the California Department of Housing and Community Development (HCD)).
Our Building Division forms are online and are fillable. Please complete the form(s), print and sign in the appropriate locations, provide the owner signed Carbon Monoxide/Smoke Alarm Declaration form, scan the form(s) and email them with all supporting documents to: pville.building@gmail.com. It is important to include the valuation of the project on the application and provide your City Business license number (contact Finance at: (530) 642-5223 to verify your license is up-to-date or fill out the license form and call the Finance number to submit your license application). Upon receiving the emailed application and documents, the fees will be calculated and that information emailed back to you (please allow us up to 24 hours to respond). Payments can be made by phone (530) 642-5240, using a credit or debit card and a copy of the receipt will be scanned and emailed back to you. Payments made by check will be sequestered for a 48 hour period. At issuance, the permit, receipt, and approved plans (if any) will be scanned and sent to you. The job copy(ies) will be taken to the site at the first inspection.
Important :
If you are not the owner of the property, a licensed contractor or the designated agent of a licensed contractor:
you will be required to obtain the original signature of the property owner using the Owner/Builder Form or provide a copy of your lease showing you have been given permission to make alterations to the property in the owners name.
you will then be asked to provide identification, a copy of the owners identification (i.e.,drivers license) and the Owner/Builder Form with the owner's signature.
you may be asked to provide proof of ownership by providing a copy of your grant deed.
if you are hiring a contractor to perform the work, they are required to have a Contractors license (work greater than $500) and obtain a City Business License from the City of Placerville's Finance Department (https://www.cityofplacerville.org/business-license)
---
Development Services Department , Building Division
City Hall, Second Floor
3101 Center Street
Placerville, CA 95667

For general inquiries or to request an appointment during office hours: (530) 642-5240
To request an inspection 24 hours a day: (530) 642-5241
Updated: 12/1/2020