Housing Element Update - 6th Cycle 2021-2029
This web page was established to provide the public, housing advocates, developers, City decision makers, and others interested in housing, with information on the City's intent and progress in updating the City's General Plan Housing Element.

Upcoming Events and Notifications
Housing Questionnaire
We want to learn from you about our City needs and collective community goals. Join the discussion by taking our anonymous Housing Survey and sharing your feedback with the City!
Meetings and Hearings
Workshop and meeting dates will be posted here as they are scheduled. The first workshop is planned to be held in summer 2020.
Documents
As documents are prepared in support of the Housing Element, they will be posted here for the community to review.
What is a Housing Element?
A Housing Element is a state-required policy and background document within a city of county's General Plan that establishes housing-related policies and programs addressing existing and projected future housing needs for all economic segments within a city or county.
Key Features of a Housing Element include: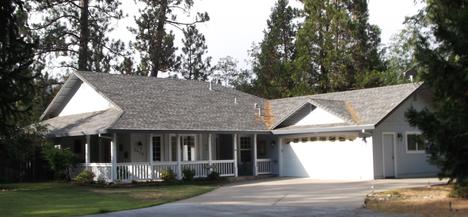 • A population and demographic community profile
• An evaluation of housing constraints and resources
• An analysis of sites appropriate for potential housing
• Development of policies, programs and objectives
• Community outreach




Since 1969, California has required that all local governments (cities and counties) adequately plan to meet the housing needs of everyone in the community. California's local governments meet this requirement by adopting housing plans as part of their "general plan" (also required by the state). General plans serve as the local government's "blueprint" for how the city and/or county will grow and develop and include seven elements: land use, transportation, conservation, noise, open space, safety, and housing. The law mandating that housing be included as an element of each jurisdiction's general plan is known as "housing-element law." A Housing Element covers an eight-year planning cycle.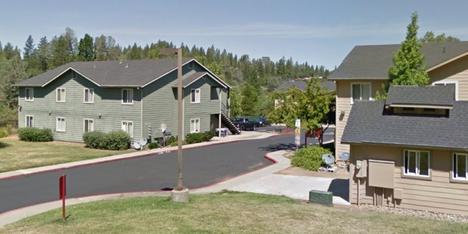 California's housing-element law acknowledges that, in order for the private market to adequately address the housing needs and demand of Californians, local governments must adopt plans and regulatory systems that provide opportunities for (and do not unduly constrain), housing development. As a result, housing policy in California rests largely on the effective implementation of local general plans and, in particular, local housing elements.




What is the Regional Housing Needs Assessment (RHNA)?
State Housing Law requires jurisdictions to meet their shares of the state prescribed regional housing need. The City does this by maintaining a residential land inventory sufficient to meet the assessed number of units (known as RHNA). The RHNA quantifies estimated future housing growth need and informs local planning by addressing existing and future housing needs that result from changes in population, employment, and households.
The Sacramento Area Council of Governments (SACOG) has allocated the City of Placerville's RHNA of housing units by income category. Income categories as follows:


City of Placerville 2021-2029 Regional Housing Need Allocation (RHNA)

Income Category

RHNA Allocation

Percent of Total RHNA

Very Low

(0-50% of El Dorado County AMI)

56

21.6

Low

(51-80% of El Dorado County AMI)

34

13.1

Moderate

(81-120% of El Dorado County AMI)

50

19.3

Above Moderate

(Over 120% of El Dorado County AMI)

119

46.0

Total

259

100%
AMI = Area Median Income
Source: Sacramento Area Council Governments, Regional Housing Needs Plan. (March 2020)
What is Included in the Update Process?
The update process is community-based and includes a variety of opportunities for the community to be involved. Key features include:
Community workshop and public meetings;

Community Questionnaire;

Comprehensive review of demographics in the community to reflect existing conditions;

Assessment of adequacy of residential zoned land to address the City's 2021-2029 RHNA allocation; and

Public Hearings before the Planning Commission and City Council.
Timeline*
*Due to the COVID-19 pandemic this schedule is subject to change
Summer 2020

Community Questionnaire

Community Workshop and Outreach

Fall 2020

Public Review Draft of Housing Element

Winter 2020

Environmental Review Preparation

California Department of Housing and Community Development (HCD) Review of Housing Element

Spring 2021

Adoption Hearings:

Planning Commission

City Council

State Due Date for

City Housing Element Adoption

May 15, 2021
Updated: August 10, 2020